About Us
Years of Looking Up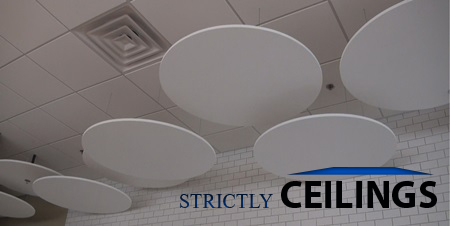 For the last 20 years, it's been my goal to help others enjoy their space by installing professional suspended ceilings. That's why I started Strictly Ceilings®. My crew and I have now installed over six million square feet of ceiling all across Wisconsin and Northern Illinois. We've done it all for all types of residences and all types of businesses. Our clients have included the Catholic Church, the School Sisters of St. Francis, Coke and multiple School Districts. We've done ceilings for cafeterias, banquet rooms, and medical offices. You name it, we've probably done it.
It's been quite a ride. And we intend to keep doing it.
Now we'd like to take it to the next level. You see, unfortunately, we can't repair or install every single ceiling in the United States. We'd like to, but we just can't. What we can do is help make sure all those ceilings are properly repaired and properly installed. On this website, you'll find dozens of instructional videos showing how to get a professional quality ceiling installation 'The Right Way, The First Time'. Check out our entire How-To Ceiling Installation Video Library. Learn from our experience.
We also offer specially-designed ceiling tools for sale online. We've picked up a lot of ideas over the past decades. We know how to do things. It made perfect sense to begin designing a line of products to keep you on top of your ceiling work. I know it doesn't sound gravitationally possible unless you're up on the next floor, but you know what I mean!
Let's keep in touch. You keep working and so will I.
See you at the top!
Tim Chapel